June 19, 2018
Too many alerts?
Learn how to configure SolarWinds alerts, intelligently.
SolarWinds' powerful IT monitoring platform provides critical visibility of your IT estate, to proactively detect, diagnose and resolve network performance issues.
As the UK's leading SolarWinds authority, Comtact Ltd. talk you through the essential do's and don'ts in how to configure SolarWinds alerts, as part of our 3-part "Unlocking the power of SolarWinds" series.
Recorded on 5th July 2018 | Duration: 45 minutes
45-minutes of learning, on-demand
In the first session of the series, we take a look at how to spend less time fault finding/fixing – less time chasing false positives, by configuring alerts to only identify real issues.
Learn about…
How to fine tune alerts to minimise 'noise'
How to create dependencies to locate service outages faster
Why mailing distribution lists are so important
How to alert on highly available infrastructure landscapes
How to identify critical incidents which require urgent attention and prioritisation
Quickly pin-point the root cause of critical issues, avoid over-monitoring, and get the most out of SolarWinds by tuning and prioritising your alerts.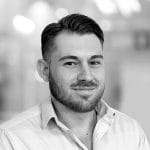 Guest speaker:
Deklan Van De Laarschot, Technical Director – Comtact Ltd.
With 10+ years' experience in supporting mission critical enterprise networks, Deklan has a unique understanding of managing SolarWinds across complex IT infrastructures, driving IT strategies to drive commercial business benefits and operational excellence.
Read more about SolarWinds